All About The 1959 Cadillac Eldorado
Welcome to my 1959 Cadillac Eldorado website!
This model year of the Cadillac Eldorado has always been my passion and over the years I have owned and restored several of these beautiful automobiles. On this site I have tried to collect some facts of interest for the fans of this model. Also, my years of collecting parts for the 1959 Eldorado have resulted in a quite substantial stock of hard to find parts. So, be sure to check out my "Eldorado parts for sale" section for the latest updates. I hope you enjoy the content of this site.
Johan Hellsten, Sweden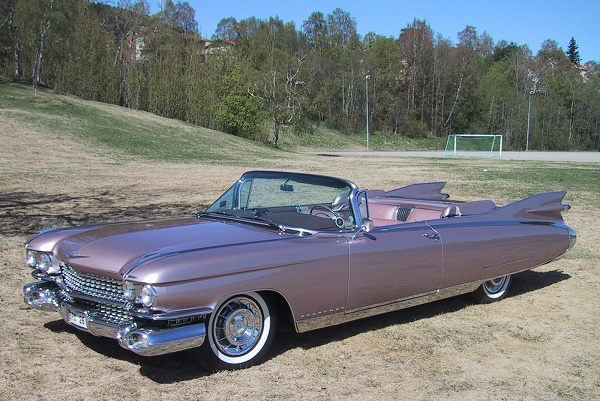 I bought this car  in Chicago IL 1993. It was advertised in Hemmings Motor News. The seller wich had at least 5, 1959 Eldorado Biarritz for sale, had his premises on the outskirts of Chicagos biggest citydump. The area should be cleared and filled over with dirt, and the owner had decided to sell his cars. Read more…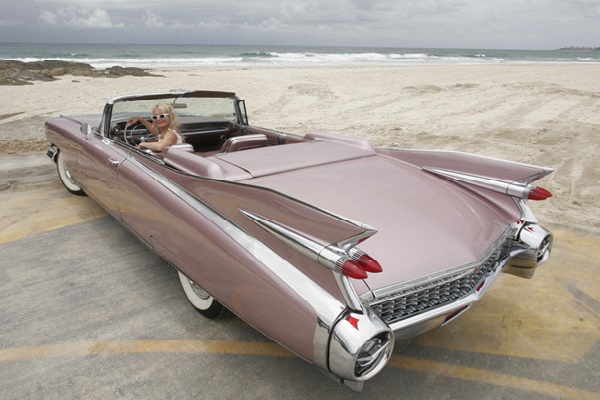 No single automotive design better caracterizes the late Fiftys flamboyance better than the 1959 Cadillac Eldorado. Top of the line convertible was the Biarritz and for the coupemodel the new name was Seville. Production total for  these two iconic models where only 2295 units.  I have collected some facts about the model in this section Read more…
The Cadillac Eldorado was available in 7 standard colours
1959 Cadillac Eldorado project wanted.
Please contact me, if you have a project car or parts car for sale. 
Email: johan@1959eldorado.com